PRICE: € 730,00

€ 690,00
PAYMENT METHOD
BANK TRANSFER
CREDIT CARD by PAYPAL

CONTACT US FOR SHIPPING CHARGES


CREDIT CARD

If you received our quotation and the confirmation of availability
click on the button


plate filter for wine ANTARES 10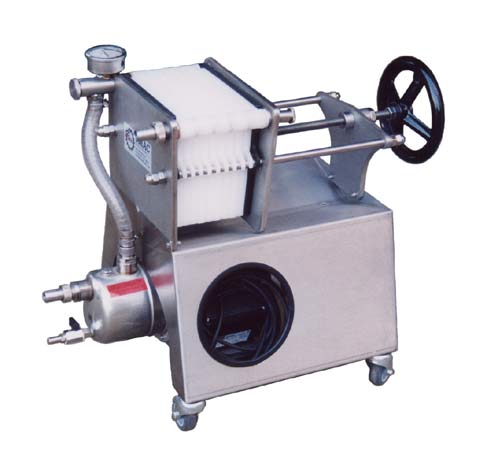 item code: FTV6
features
PLATE FILTER FOR WINE mod. ANTARES 10

- The equipment for the filtration of wine, sparkling wine, beer, liqueurs**, spirits**.
This plate filter is made in stainless steel (structure, manometer, valve, self-priming pump, pipe fittings, tray); it is provided with a valve for the regulation of entrance flow.

FILTRATION OF OIL: doing some changes (pump, gaskets) the plate filter can be used for the filtration of olive oils, seed oils, etc.

For oils filtration >> oil filters

** liquids with low alcoholic content only

- 21 plates in Moplen
- stainless steel pump - HP 0.5 (single-phase 220V/50Hz)
- valve for regulation of entrance flow
- hourly production: 700-1000 litres
- overall dimensions: 85,5 x 42x 60 h
- weigth: 33,350 KG.
- package weight : 37,400 KG.