shopping on line of items for agriculture, gardening and home
plate filter JET 10 PLUS
GRECO STORE s.a.s.
viale Vincenzo Ricci 303 - 89029 TAURIANOVA (RC)
P.I.: IT02644000800
tel. 0039-0966-643927 - fax 0039-0966-1940162
email: info@salvatoregreco.com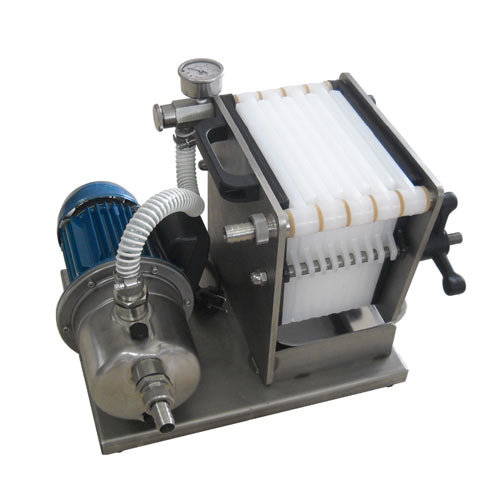 PLATE FILTER FOR WINE mod. JET 10 PLUS

- The equipment for the filtration of wine, sparkling wine, beer, liqueurs**, spirits**.
This plate filter is made in stainless steel (structure, manometer, valve, self-priming pump, pipe fittings, tray); it is provided with a valve for the regulation of entrance flow.

** liquids with low alcoholic content only

FILTER FOR OIL: doing some changes (pump, gaskets) the plate filter can be used for the filtration of olive oils, seed oils, etc.

- self-priming stainless steel pump HP 0.5 (220V/50Hz)
- pads dimension : 20x20 cm.
- N° 11 plates in Moplen
- filtering surface : 0.40 mq.
- hourly production : 150-350 litres
- little picker tray in stainless steel
- dimensions:43,5x47x36h
- weight : 23,600 KG
- package weight : 25,350 KG



item code : FTV3
PRICE: € 565,00
CONTACT US FOR SHIPPING CHARGES
PAYMENT METHOD
BANK TRANSFER
CREDIT CARD by PAYPAL
CREDIT CARD

If you received our quotation and the confirmation of availability
click on the button


further photos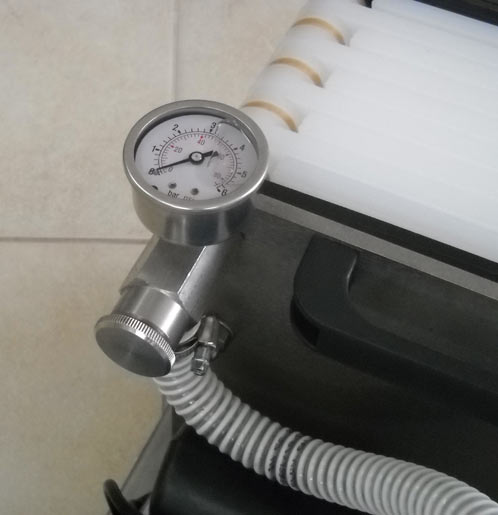 manometer and valve for the regulation of the entrance flow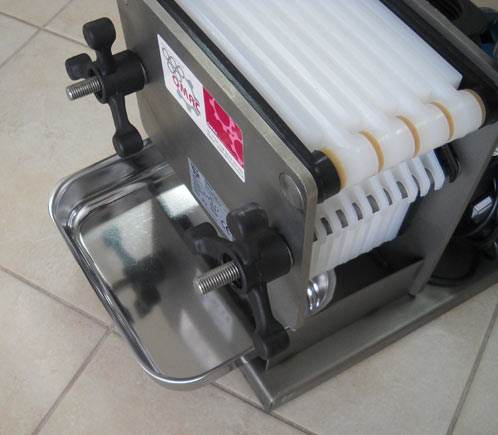 backside with closure handles and stainless steel tray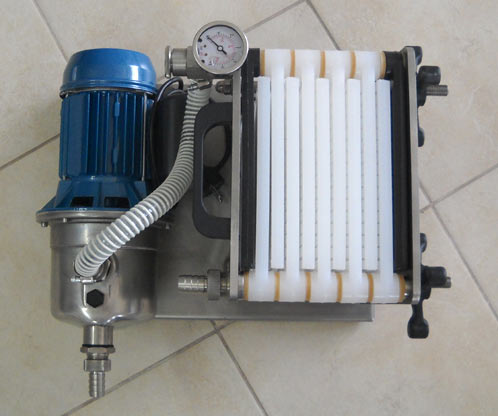 top view