wine filter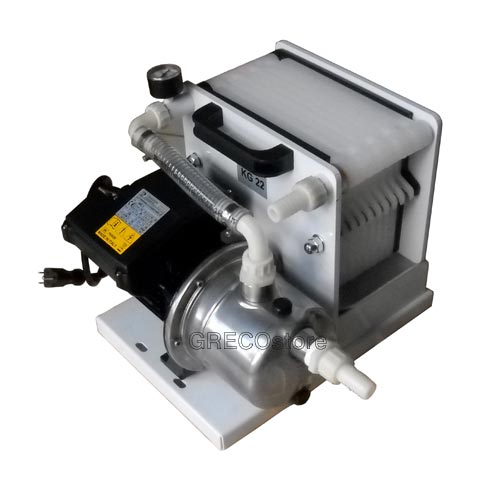 technical features and price
WINE FILTER mod. SPLIT JET 10 - 110V/60Hz
code FTV2B
- This plate filter is provided with a stainless steel pump which motor works to 110V/60Hz.
- The filter can be utilized for the filtration of wine, liqueurs
**
, spirits
**
, sparkling wine.
**
liquids with low alcoholic content only
- 11 plates in Moplen (cm. 20x20)
- stainless steel pump - HP 0.5 (single-phase 110V/60Hz)
- hourly production : 150-350 litres*
- overall dimensions: 43,5x42,5x34h
- weigth: 22,300 KG.
* manufacturer
-
wine filters
(all range)
HOW TO ORDER
-
If you want to buy this item, you have to contact us by our
information form
or via
e-mail
.
We will provide you the order information: quotation, shipping charges, payment methods.
Then if you decide to buy this item, you have to confirm your
order
- filling the
ORDER FORM
- and then you may arrange the payment by a bank transfer or by
credit card
through
PayPal
CREDIT CARD

If you want to pay by a credit card - through PayPal - and you received our email and the confirmation of item(s) availability
you have to click on the PayPal button


you will open a payment page with "your order summary": there you have to type the amount of your order to the right of
"Item price"
and "click" on
"Update"
for proceeding with your transaction.
Contact us for shipping charges

€ 311,47
(net price)
PAYMENT METHODS
BANK TRANSFER
CREDIT CARD (PayPal)

related items