:: SPECIAL OFFER ::
ratchet basket press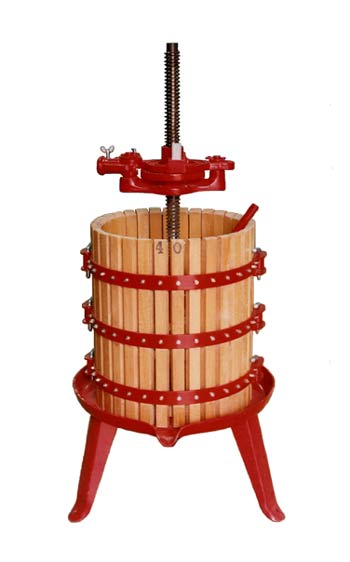 RATCHET BASKET PRESS mod. 40
code TOR6

- Base plate in reinforced pressed steel with gusset plates in a dial form;
- High resistance steel threaded screw;
- Wooden cage in evaporated beech with through bolts and locking pins;
- provided with two semi-circular disc, four wood blocks and two wood collars;
- Painted with epoxy powders for foodstuffs.

- cage dimensions(cm): Ø40(internal)x53,5h
- cage capacity : 66,5 lt.

- weight: 56 kg.
- height: 136 cm.





CREDIT CARD

If you received our quotation and the confirmation of availability
click on the button


PAYMENT METHODS
BANK TRANSFER
CREDIT CARD (PayPal)