vacuum sealer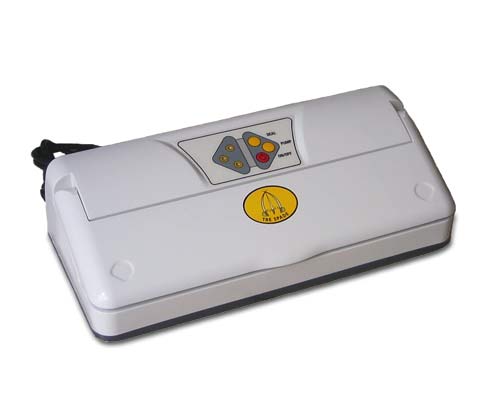 HOW TO ORDER
- If you want to buy this item, please, contact us by our information
form
or via
e-mail
.
Then, we will provide you the order information (price(s), shipping charges, payment methods and
availability of the item
). If you decide to buy the item, you have to confirm us your
order
(by filling the
order form
) and next, you may arrange the payment by a bank transfer or an online payment by credit card
*
.
*PAYMENT
>
CREDIT CARD PAYMENT

If you want to use an online payment by credit card - through PayPal - and you have already received our order information and availability of the item(s), you have to click on this PayPal button

by clicking on it you will open a payment page; there, you have to type in the space
"Unit Price"
the final price of purchase we sent you by e-mail and after, click on
"Update Totals"
for proceeding with your transaction.
technical features
VACUUM SEALER
mod. ARIEL
manufacture FACEM TRE SPADE
code CFZ6
The vacuum packing is an innovative system designed to allow a commercial quality vacuum packaging for the home. The consumer can preserve the freshness, flavor and nutrients of food more than other conventional storage methods.
It is a process whereby air is removed from a storage bag or container for protecting the food from the noxious effects of contact with oxygen, therefore keeping your food fresher longer, while storing it naturally.
features
- structure in ABS
- vacuum suction: 13 litres/min.
- manual and automatic vacuum suction
- adjustable sealing
- vacuum value (max): 800mBAR
- welding bar power: 570 W
- welding bar : 33 cm
- dimensions (cm):38x18x11h
- weight: KG. 3,200
- package dimension (cm.):42,5x24x17.5h
- package weight :kg. 4,000
supplied with:
- 10 pre-cut bags (cm. 25 x 35 )
- 1 operating manual

other models