tomatoes squeezer
tomatoes squeezer mod. 2810 Nuova Linea N° 4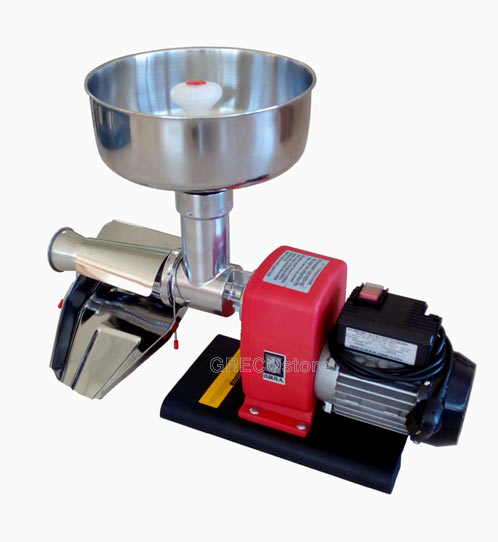 TOMATOES SQUEEZER mod. 2810 Nuova Linea N° 4
manufacture NEW O.M.R.A.
code SP1
- single-phase motor 220V/50Hz (250 W max.) provided with automatic thermic protection;
- geared reduction box made in die-cast aluminium; junction to the squeezer body made in high resistance nylon; self-lubricating nylon gears;
- squeezer body made in die-cast aluminium Anticorodal; acetal resin screw;
- spring, filter, chute and funnel are made in stainless steel.
- dimensions(cm.):61,5x29(max)x47,5 h
- weight: 9,000 kg.
- hopper diameter : 27 cm.
- package weight : 9,900 kg.
- hourly production: 400 kg.* (*provided by manufacturer)
CREDIT CARD

If you received our quotation and the confirmation of availability
click on the button


PAYMENT METHODS
BANK TRANSFER
CREDIT CARD (PayPal)