500 lt. stainless steel tank
stainless steel tank 500 litres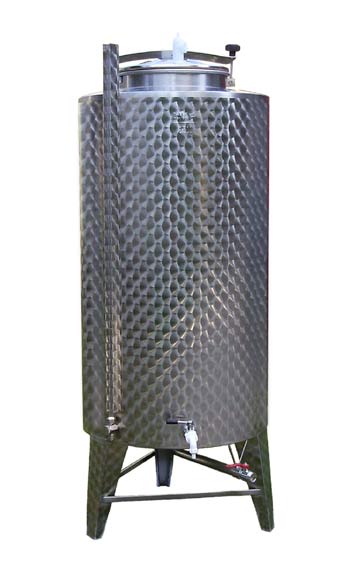 STAINLESS STEEL STORAGE TANK 500 litres
code SB3T

- This is a storage stainless steel tank (AISI 304), suitable for wine and olive oil.
The tank is provided with some horizontal poles (stainless steel) for stiffening the legs.

- round lid (30 cm.) with vent valve;
- provided with 1 valve (stainless steel) + 1 spigot (moplen) and a waste valve (chromium plated brass);
- sight level gauge;
- marble polish finish.

- dimensions(cm.): Ø 72,5 X 189 h
- weight: 34,650 KG.




CREDIT CARD

If you received our quotation and the confirmation of availability
click on the button


PAYMENT METHODS
BANK TRANSFER
CREDIT CARD (PayPal)