shopping on line of items for agriculture, gardening and home
Ratchet basket press 25
GRECO STORE s.a.s.
viale Vincenzo Ricci 303 - 89029 TAURIANOVA (RC)
P.I.: IT02644000800
tel. 0039-0966-643927 - fax 0039-0966-1940162
email: info@salvatoregreco.com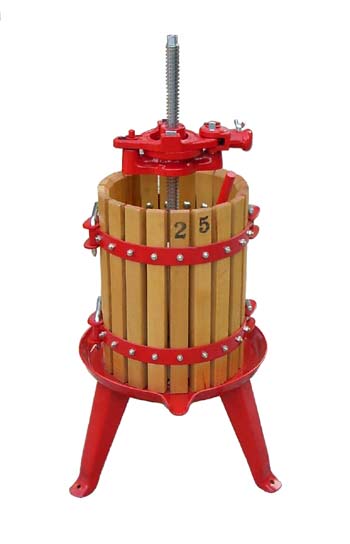 RATCHET BASKET PRESS mod. 25

- Base plate in reinforced pressed steel with gusset plates in a dial form;
- High resistance steel threaded screw;
- Wooden cage in evaporated beech with through bolts and locking pins;
- provided with two semi-circular disc, four wood blocks and two wood collars;
- Painted with epoxy powders for foodstuffs.

- cage dimensions(cm): Ø25(internal)x38,5h
- cage capacity : 18,7 lt.

- weight: 25 kg.
- height: 92,5 cm.
item code : TOR3
PRICE:
220,00
160,00
CONTACT US FOR SHIPPING CHARGES
PAYMENT METHOD
BANK TRANSFER
CREDIT CARD by PAYPAL
CREDIT CARD

If you received our quotation and the confirmation of availability
click on the button


related items