poultry plucker
home
>poultry plucker ESTERINA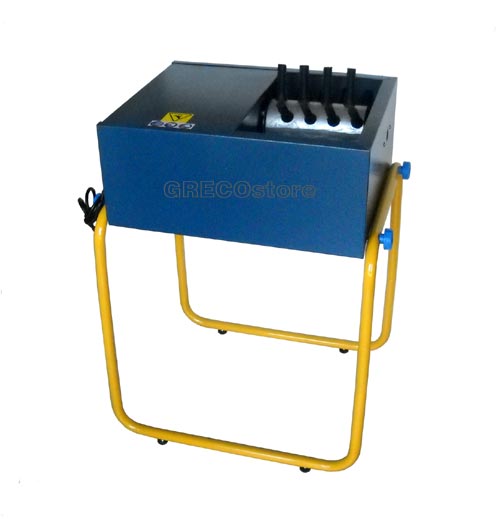 technical features
POULTRY PLUCKER mod. ESTERINA
manufacture NOVITAL
code SPE1N

Poultry plucker ESTERINA is a machine very useful for chicken/poultry plucking.
It is a very strong equipment and easy to clean. Its 24 rotating fingers allow to pluck in a few seconds every kind of poultry . The operation must be done stand up.
NOTICE: It is better to pluck after some our of animal death.

- Structure in painted sheet
- motor: single-phase motor 230V/50Hz - 0.5 HP
- 900 r.p.m. (roller with fingers)

- dimensions : 56 x 42 x 79 h
- weight: 23,500 KG
- package dimensions: 61,5 x 45,5 x 31h
- package weight: 24,500 kg.



HOW TO ORDER
-
If you want to buy this item, you have to contact us by our
information form
or via
e-mail
.
We will provide you the order information: quotation, shipping charges, payment methods.
Then if you decide to buy this item, you have to confirm your
order
- filling the
ORDER FORM
- and then you may arrange the payment by a bank transfer or by
credit card
through
PayPal
CREDIT CARD

If you want to pay by a credit card - through PayPal - and you received our email and the confirmation of item(s) availability
you have to click on the PayPal button


you will open a payment page with "your order summary": there you have to type the amount of your order to the right of
"Item price"
and "click" on
"Update"
for proceeding with your transaction.
Contact us for shipping charges
€ 330,00
PAYMENT METHODS
BANK TRANSFER
CREDIT CARD (PayPal)

related items