shopping on line of items for agriculture, gardening and home
plastic floor unit for rabbit hutch
GRECO STORE s.a.s.
viale Vincenzo Ricci 303 - 89029 TAURIANOVA (RC)
P.I.: IT02644000800
tel. 0039-0966-643927 - fax 0039-0966-1940162
email: info@salvatoregreco.com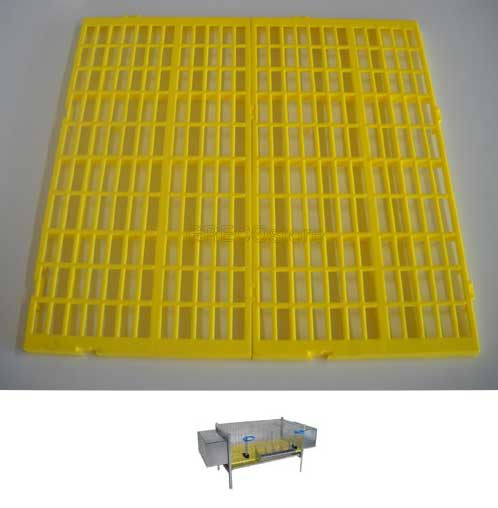 PLASTIC FLOOR FOR RABBIT CAGE
PHOTO: 2 CONNECTED PIECES (2 units of 25x50 cm.)

FEATURES
- Plastic floor unit for rabbit hutch. By means of this plastic grid - size cm. 25 x 50 - we can realize the floor of the rabbit hutch, connecting more units, according our needs.

item code: POS01R
PRICE: € 3,30
CONTACT US FOR SHIPPING CHARGES
PAYMENT METHOD
BANK TRANSFER
CREDIT CARD by PAYPAL
CREDIT CARD

If you received our quotation and the confirmation of availability
click on the button


related items