manual corker
manual corker for crown caps mod. SUPERGRIFO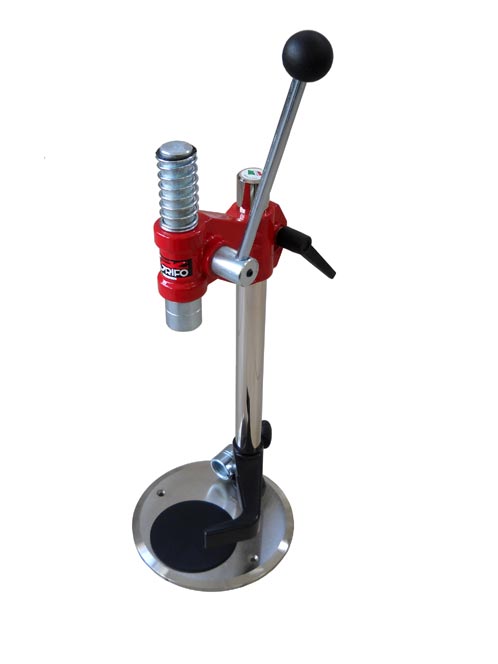 MANUAL CORKER for crown caps mod. SUPERGRIFO "CHROMED"
manufacture GRIFO
cod. TPG02C

- Corker for crown caps. It is a very sturdy corker, probably the best manual corker in this field.
- vertical support and basement are made in chrome steel
- "head" is made in die casting aluminium
- provided with switch for 26 and 29 mm crown caps. The switch is provided with a magnet for facilitating the operation with the crown cap.

- weight: 9,750 kg.






CREDIT CARD

If you received our quotation and the confirmation of availability
click on the button


PAYMENT METHODS
BANK TRANSFER
CREDIT CARD (PayPal)