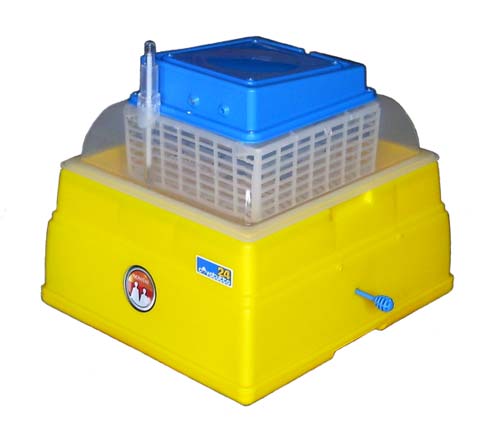 EGG INCUBATOR mod.
COVATUTTO 24 semi-automatic
manufacture NOVITAL
This incubator is used to create the ideal conditions allowing the fertilised eggs to continue their embryonic development already started before they were laid, up to the little chicken birth.
You can incubate eggs of quail, hen, grey partridge, hen-pheasant, guinea fowl, duck, turkey-hen, goose.
- provided with thermostat and air-forced ventilation system
This model is
semi-automatic
: It means that you have to turn the eggs twice a day (morning and evening) by means of the egg-turning tie rod jutting out of the incubator.
- dimensions "covatutto"(cm):41x37,5x37h*
- weight: 3,750 kg
* included thermometer
- package weight : 5,700 kg
- capacity: 20-24 eggs (hen)