PRICE: € 250,00
€ 210,00
PAYMENT METHOD
BANK TRANSFER
CREDIT CARD by PAYPAL

CONTACT US FOR SHIPPING CHARGES


CREDIT CARD

If you received our quotation and the confirmation of availability
click on the button


hand-crank grape crusher/destemmer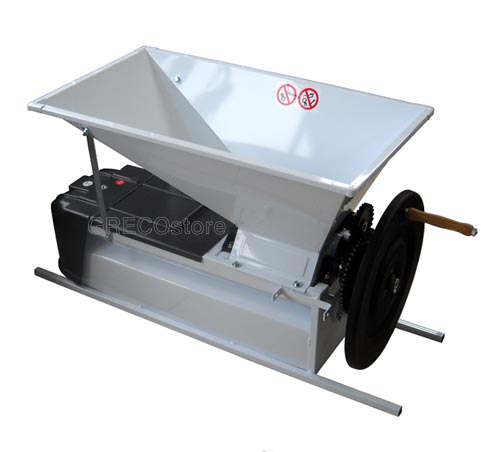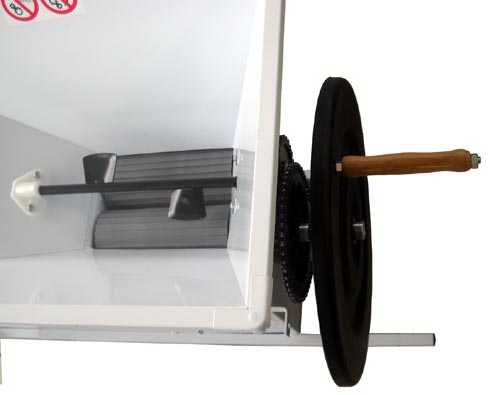 item code: PGDM01G
features
MANUAL GRAPE CRUSHER/DESTEMMER mod. DMA
manufacture GRIFO

Hand-crank grape crusher/destemmer for crushing and destemming grapes; the operation is facilitated by a reduced hopper and for the absense of auger.

- adjustable nylon rollers (cm 22);
- stainless steel grid (removable grid);
- removable cover for a simple and easy cleaning of the grid, shaft and paddles.



- overall dimensions (cm): 50*x 120*x 64h
- hopper dimensions (cm): 90x50
- weight: 39,000 kg.
* (cm) 54 e 128 hand-crank inclusive.