electric group for COVATUTTO 40-4V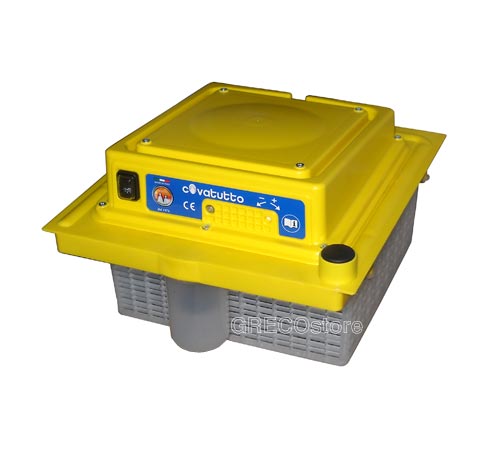 technical features
ELECTRIC GROUP for egg incubator COVATUTTO 40-4V
cod. GEC40
manufacture NOVITAL

Electric group of egg incubator COVATUTTO 40-4V. The item includes the heating and air forced ventilation (electronic card, motor+fun, temperature probe, heater element/resistance, etc.).

IMPORTANT NOTICE
By means this item is possible to transform the 'old' incubator COVATUTTO 40 in a new COVATUTTO 40-4V: it needs to substitute all the 'head' of old incubator with this new item.

- dimension electric group (cm):27x30x18 h
- weight: 2,300 kg.


HOW TO ORDER
-
If you want to buy this item, you have to contact us by our
information form
or via
e-mail
.
We will provide you the order information: quotation, shipping charges, payment methods.
Then if you decide to buy this item, you have to confirm your
order
- filling the
ORDER FORM
- and then you may arrange the payment by a bank transfer or by
credit card
through
PayPal
CREDIT CARD

If you want to pay by a credit card - through PayPal - and you received our email and the confirmation of item(s) availability
you have to click on the PayPal button


you will open a payment page with "your order summary": there you have to type the amount of your order to the right of
"Item price"
and "click" on
"Update"
for proceeding with your transaction.
Contact us for shipping charges
€ 120,00
PAYMENT METHODS
BANK TRANSFER
CREDIT CARD (PayPal)

related items

COVATUTTO 40-4V



COVATUTTO 40


COVATUTTO 40