self-priming electric pump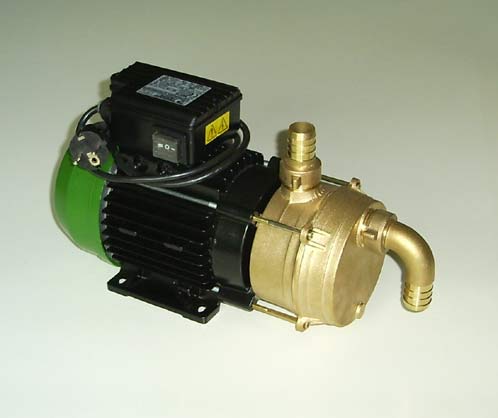 HOW TO ORDER
- If you want to buy this item, please, contact us by our information
form
or via
e-mail
.
Then, we will provide you the order information (price(s), shipping charges, payment methods and
availability of the item
). If you decide to buy the item, you have to confirm us your
order
(by filling the
order form
) and next, you may arrange the payment by a bank transfer or an online payment by credit card
*
.
*PAYMENT
>
CREDIT CARD PAYMENT

If you want to use an online payment by credit card - through PayPal - and you have already received our order information and availability of the item(s), you have to click on this PayPal button

by clicking on it you will open a payment page; there, you have to type in the space
"Unit Price"
the final price of purchase we sent you by e-mail and after, click on
"Update Totals"
for proceeding with your transaction.
technical features
SELF-PRIMING ELECTRIC PUMP
mod. EEM 25
manufacture TELLARINI
code EAB2
capacity
litres/minute
- height of priming: 6 mt.
- possibility to reverse the flow
- asyncronous single-phase motor 220V/50 hz - HP 0.6
- R.P.M.: 1400
- hoses : 1"
- pump body and impeller made in bronze
- shaft made in stainless steel AISI 316
- max temperature of liquid : 90°C
- weight: kg. 7,750
- dimensions: 37x14,5x19,5
- package dimensions: 32,5x16x24,5 h
- package weight: kg. 8,050
-
model EEM 20
-
model EEM 30
-
model EEM 40