coffee grinder
hand crank coffee grinder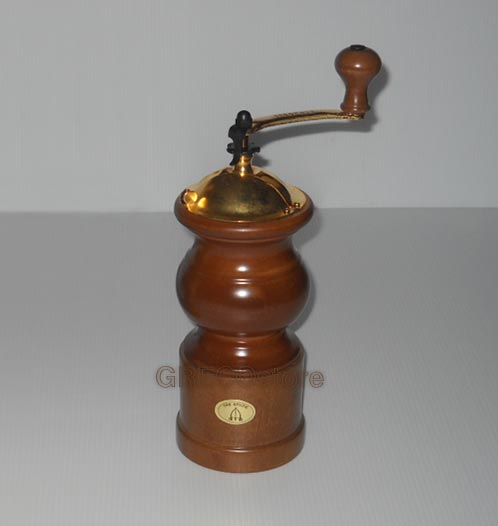 COFFEE GRINDER mod. 18-M
code MCM3
manufacture Facem Tre Spade

- This coffee grinder is a perfect reproduction of european traditional coffee grinders. It has been built with selected materials and their manufacture is with great care.
The fineness of grinding - adjustable and homogeneous - is obtained by means the stainless conic grindstones.
This coffee grinder can obviously grind the coffee but... it is so fine that it would be preferable to put down among ancient furniture or objects.


- dimensions (cm):Ø 9 x 27,5h
- weight: 0,670 kg.
- package dimensions:9,5x14,5x28h
- package weight: 0,720 kg.



CREDIT CARD

If you received our quotation and the confirmation of availability
click on the button


PAYMENT METHODS
BANK TRANSFER
CREDIT CARD (PayPal)